Download resume in PDF form here.
_________ JONATHAN CLOUD _________
8 Revere Drive, Basking Ridge, NJ 07920
(908) 306-9075 Fax (908) 842-0422
Email: jcloud@optonline.net + several company addresses.
Speaker bio here.
EXECUTIVE SUMMARY_________
Multi-faceted, entrepreneurial consultant with expertise in developing and implementing innovative multimedia products, data-driven SAS sites, and business computing solutions. Industry experience in publishing, energy, credit and finance, construction, and real estate development, as well as in the training and consulting industry, typically at the leading edge of new technologies. Action-oriented leader with profit-and-loss responsibility for budgets of up to $13 million. Dedicated to service, excellence, and integrity on behalf of customers and employees. Lecturer and public speaker on sustainability, entrepreneurship, community development, renewable energy, information technology, politics, nonprofit organizations, educational games, interface design, and related topics.
BUSINESS EXPERIENCE_________
Acumen Technology Group, LLC 2006-present
Launched new software startup with several partners, specializing in customer service software, citizen request management systems, and sustainable technology research.
Company is developing several SAS web sites and seeking contracts from the State of New Jersey and various municipalities to provide "Online 311" systems, in association with strategic partner Queplix, Inc. of Princeton.
More detail at www.AcumenCSS.com and on request.
Contact Development and Construction, Inc. 2003-present
Real estate development and construction management company.
Current and Recent Projects include:
134 South Grove Street, East Orange, NJ – two-family modular home.
222 North Arlington Avenue, East Orange, NJ – project management, consulting, financing, and package sale of $2.4 m. project consisting of 4 three-family homes in a gated community/
38 Church Street, Liberty Corner section of Basking Ridge, NJ Rehabilitation and expansion of historically-significant property.
More detail at www.ContactDev.com
Online Trading Company, Inc. 1998-present
Built Internet startup focused on eCommerce with two other partners. Closed initial web site in 2002, but the company is still active in several specialized areas, including access to New Jersey business data through SourceList.net, software development through XSelData, and other initiatives.
Current and Recent Clients include:
Corfacts Publishing (source of NJ business data, Parsippany, NJ). Built and maintain online sales portal at corfactsonline.com.
LEW Corporation (environmental testing and remediation company, Mountainside, NJ). Created online project management system, using offshore programming staff.
Rutgers University Center for Management Development (New Brunswick, NJ). Developed marketing database and trained staff to use and expand it.
Independent Multimedia Developer & Enterprise Computing Consultant 1992-1998
Consult with corporations to develop and execute strategies, systems, and products involving multimedia, training, and business computing applications.
Clients included:
Active Media (multimedia developers, Flemington, NJ). Currently designing and developing new interactive-fiction game engine, and creating an initial prototype using a medieval setting.
PSE&G (public utility, Newark, NJ). Designed and developed new corporate interface application, allowing Macintosh users to access news, e-mail, and other programs and databases across a Banyan Vines network. Project completed successfully on time and on budget.
XL Group (sales-training and business-incentives consultants, New Hope, PA). Designed comprehensive training modules for BMW North America's Dealer Operating System, resulting in decision by BMW to shift its dealer training program to CD-ROM. Provide ongoing interactive instructional design and multimedia development for BMW, Corning, and other clients.
ICS Learning Systems (world leader in distance education, Scranton, PA). Provided strategic direction for establishing Multimedia Development division, including product development, staff selection, recommended consumer and adult-education CD-ROM titles, and integration with other divisions. Subsequent decision was that company was not ready to pursue this business activity.
The DiBianca-Berkman Group, Inc. (management consulting subsidiary of CSC Index, Flemington, NJ). Oversaw transition of 40 consultants and support staff to the Macintosh environment. Recommended and facilitated hardware/software purchases; created company database of computing skills and resources; and provided staff training. Result was successful conversion to the new platform in under six months. Also created time and expense tracking software, to be used as the basis for a revised financial information system currently under development for this client.
Timebox, Inc. (CD-ROM-based educational software company, Ottawa, Canada). Provided concept development, software implementation, interface programming, and content research for 5 multimedia CD-ROM projects. Provided general management consulting to President on strategic, marketing, and operational decisions.
Key technologies offered include cross-platform multimedia & CD-ROM development expertise, business training applications, networking products, telecommunications and on-line services, expert systems, simulation models, interactive games, and interface design. Design experience with Director, SuperCard, HyperCard, FaceSpan, OMO and other authoring tools; with FileMaker Pro, Double Helix, Access, and other flatfile and relational database systems; knowledge of several object-oriented programming systems; as well as extensive familiarity with the standard suite of office, computing, and project-management applications. References available on request.
President and CEO, Credex/The Business Credit Exchange (Ottawa, ON) 1989-1992
Developed, financed, managed and marketed one of the first business-to-business credit cards. Conceived and prototyped pathbreaking electronic system capable of handling product orders, invoices, and accounts payable and receivable for Canadian businesses. Joint-ventured with a national transaction-processing company to develop an online user interface for the system.
Managed a team of professionals which built a network of 120 businesses as a successful pilot project.
Designed and developed the initial software, tracking $500,000 in transactions.
President and CEO, Sunwrights Multinational Inc. (Ottawa, ON) 1980-1989
Grew a solar design and research company into a real estate development corporation operating in the U.S. and Canada.
Designed and developed a $13 million residential complex for active senior citizens. Packaged the project as 100 tax-sheltered investment units and sold 93% prior to construction. Arranged financing and contracted architectural, construction, and other professional services. Hired and managed staff of five.
Created innovative applications for passive-solar and energy-efficient technologies in residential projects. Sold, designed, and managed the construction of over 65 residential building projects including single family homes, duplexes, and additions. Oversaw construction staff of up to 35 people.
Public Service Manager, Federal Government of Canada (Ottawa, ON) 1971-1978
Involved in policy development and research for several Canadian federal agencies, including the following management positions:
Acting Director, Consumer Research, Department of Consumer and Corporate Affairs
Managed consumer research bureau of 12 professionals. Commissioned and conducted studies on consumer, energy and environmental issues.
Senior Methodologist, Special Surveys Division, Statistics Canada
Developed methodology for managing and evaluating all of the federal government's surveys. Helped develop service offerings and market these to departments, agencies, and provincial governments.
Director of Research, Opportunities for Youth Program
Designed research and directed teams to evaluate the Opportunities for Youth Program (the Canadian equivalent of VISTA) and other federal youth grants and programs.
Academic and Teaching Experience 1967-1972, 1979-80, et seq.
Research and teaching assistant, Departments of Psychology and Sociology, Victoria University of Wellington, N.Z.; Commonwealth Scholar, 1969-1973; university lecturer, Sociology, University of Ottawa, Canada, 1979-80; research manager and methodologist, Statistics Canada, 1972-74; commissioned and managed research on environmental, energy, and appropriate technology issues, 1974-78; visiting scholar, Institut d'Etudes Politiques, Paris, France, 1979; miscellaneous lectures and public speaking engagements, 1980-2007; editor and publisher, 1982-present, including small magazines, articles, and a book translation; recipient, U.N. Environment Award, 1985; developed educational software, Ottawa, 1989-92; creator, The Democracy Game, 2000-01; founder, Center for Business Excellence, 2002; Advisory Board Member, Institute for Sustainable Enterprise, Fairleigh Dickinson University, 2003-07.
Political and Community Organizing Experience 1967-2007
Active in a variety of organizations and roles from early college days to the present; candidate for local and county office, 1995-1998; chairman, vice-chairman, treasury, and secretary of local political organizations, 1995-present; member, Board of Trustees, Liberty Ridge Neighborhood Association; involved in grassroots organizing and nonprofit activities; graduate, Leadership Somerset, 2004.
Journalist and Broadcaster, Sydney Daily Telegraph (Sydney, Australia) 1961-1966
Wrote, produced, and published articles and stories for print, radio and TV.
EDUCATION_________
Institut d'Etudes Politiques, Paris, France (independent studies in politics and administration), 1978
York University, Toronto, Canada (M.A., Sociology and Social Statistics), 1969-72.
Victoria University of Wellington, New Zealand (B.A. with Honors, Sociology, Psychology), 1966-69
ACTIVE PROFESSIONAL & COMMUNITY PARTICIPATION & AWARDS_________
Board Member, Gateway Regional Chamber of Commerce (2006-2008)
Advisory Board Member, Institute for Sustainable Enterprise, Fairleigh Dickenson University
Treasurer, Liberty Ridge Neighborhood Association
Vice-Chair, Bernards Township Democratic Committee
Member, New York New Media Association 1992-97
Committee Co-chair, Parent Technology Committee, Flemington-Raritan School District, 1995
School Board Representative, Parent-Teacher Organization, 1994-5
Founding partner, Flemington Partnership for Progress (Main Street USA project), 1993-4
UN Community Environment and Pollution Probe Awards, 1985
In 1985 I received a UN Environment Award for work in the community (at that time Ottawa) promoting renewable energy and conservation. I don't remember thinking it was much of a big deal at the time, and maybe it wasn't; but I've held onto it since then, and here's a scan of it: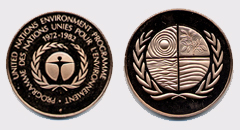 Commonwealth Scholarship, 1969-72
Leadership Somerset, 2003
Originally created

April 6th, 2007